Solve Iron in Water and Rust Stain Problems with a Culligan Iron-Cleer®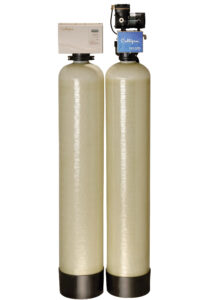 If you have iron problems in your water, the Culligan Iron-Cleer® Filter can help. This state-of-the-art water conditioning system reduces iron significantly, leaving you with nothing but clean, clear Culligan soft water. In no time at all, your sinks, fixtures, dishes and clothes will be rust-free and smelling better than ever.
Contact Culligan to learn more about your water how it may lead to problems in your home. Your local Culligan Man can recommend the right solution for you.
*Iron and other contaminants are not necessarily in your water.